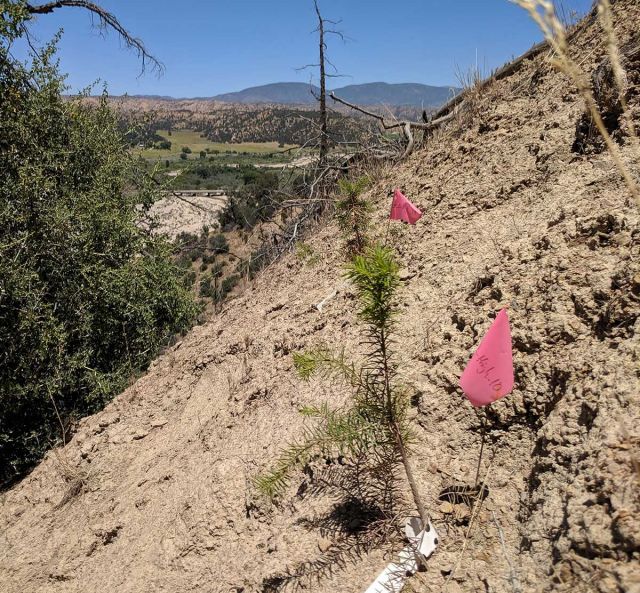 Restoring Bigcone Douglas Fir
We explore innovative methods, including inoculating seedlings with endophytes, to improve restoration of Bigcone Douglas Fir, a California endemic impacted by wildfires.
Bigcone Douglas fir (BCDF) or Pseudotsuga macrocarpa is an endemic conifer in southern California with a small species range that is threatened by high-intensity wildfires. An intervention to help restore Bigcone Douglas-fir may be necessary given recent mortality rates.
We are invested in identifying suitable outplanting microsites, successful germination conditions, and beneficial microbial communities associated with BCDF seedlings to increase their survival in the wild. This project benefits the current condition and resilience of BCDF populations both in Los Padres National Forest and on other USFS lands. This work is a collaboration with the Carla D'Antonio's VEG Lab, Max Moritz's Fire Lab, Aaron Ramirez's Translation Ecology Lab, Holly Moeller's Mixotroph Lab, and Nicole Molinari at USFS.