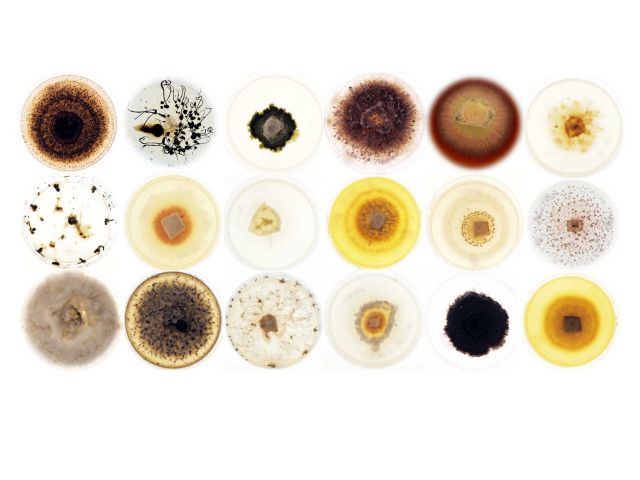 Fungal Community Genetics
Fungal communities are species-rich and structured based on evolutionary history of its members and ecological interactions with their abiotic and biotic environments. We study these patterns to understand evolution and ecology of fungal species, especially endophytic ones.
Fungal endophytes comprise one of the most ubiquitous groups of plant symbionts, inhabiting healthy leaves and stems of all major lineages of plants. Together they comprise immense species richness, but little is known about the fundamental processes that generate that diversity and maintain their evolutionary success as plant symbionts. Community structures of foliar fungal endophytes depend mostly on host taxa and climate, but other environmental variables, such as soil type, plant physiology, neighboring plant community, are largely unexplored. Our goals are to understand how and why community structures change across environmental gradients as well as understand what ecological factors may have lead to the hyperdiversity of endophytic fungi.
See Quan Nhan's FRAP project poster, "A study on the relationship of endophyte infection frequency and the fog gradient".